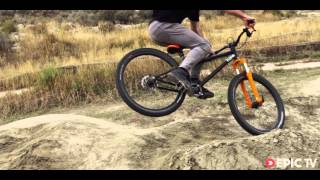 Puro freeride, achei muito inspirador.
Canada
Kamloop's Dylan Sherrard is a genuinely all-around friendly character, fierce owl buff and one hell of a mountain biker.
The Kona team rider has lived in one of the most famous biking destinations for the past 6 years, and really can't see himself doing anything other than riding on two wheels. In 'Longevity,' Dylan takes a step back and shares his humble view of how he sees his current lifestyle and presents an abstract vision of where he sees himself in the future.