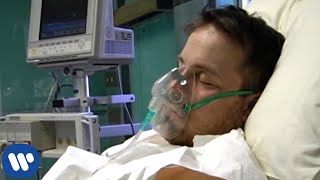 Video oficial da musica 'Waiting All Night' é inspirado no momento dramático da vida do Bmxer Kurt Yaeger.
Como sabemos é muito perigoso circular na cidade, e nas estradas, é preciso muita atenção, ainda é pior para quem anda em brakeless.
O melhor na minha opinião é procurar atalhos e circular mais em zonas pouco movimentadas, para diminuir os riscos.
DESCRIPTION:The official video for 'Waiting All Night' is the inspirational true life-story of San Francisco born BMX champion and actor - Kurt Yaeger, who became an amputee after an accident in 2006.
All the characters in the clip are pro bmx'ers and the real friends of Kurt.