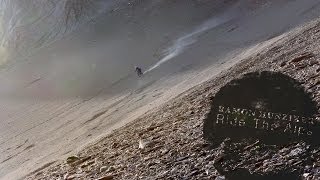 Maravilha! Os Alpes Suiços tem concerteza belíssimos spots para explorar.
Mas só disponiveis no pico do verão, penso que o resto do ano estarão cobertos de neve.
Ramon foi intelegente em ter ido lá procurar, uma aventura e um belo filme.
Suiça
DESCRIPTION:
Instead of traveling around the world, searching for the perfect freeride mountain bike spot, Ramon Hunziker found new lines just outside his door, in the beautiful swiss alps. Together with filmmaker Roger Wegmann (Rocher), he camped in the mountains for a few weeks, exploring the unknown.