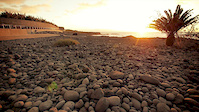 Recentemente fiz uma pesquisa por videos mountain bike em La Palma, Ilhas Canárias.
As ilhas Canárias ficam próximo do Funchal, para sul e tambem oeste de Marrocos.
Partilho aqui 4 videos interessantes, resultado dessa pesquisa.
marooned - The Island Files
Jasper Jauch & Mauricio Baumann @ La Palma, Canary Islands
Steffi Marth @ La Palma 2013
A man and his bike fight against traction - La Palma
One week of mtb in LA PALMA. MTB and comedy whith friends...