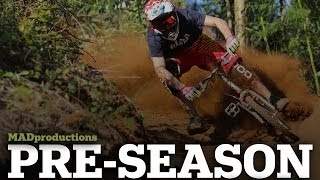 Madeira
DESCRIPTION: Everyone is training hard for the 2014 season. Ever wondered what a mountain bike athlete has to suffer to reach the top of the podium ? Well, take a look at the pre-season training of the MADproductions rider, Vitor 'Xinela' Freitas.
Music: Survivor - Eye of the Tiger
Director: Antonio Abreu
Production: Antonio Abreu, Pedro Luís, Vitor Freitas, Rui Sousa, Diogo Soares, Sara Vasconcelos, Ruben Caetano, Pedrinho Andrade.
Local: Madeira Island, Portugal
Rider: Vitor 'Xinela' Freitas