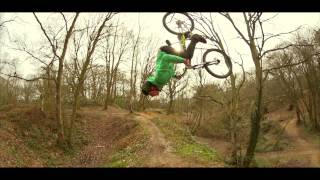 Edit muito fixe e musica excelente, é gravado na sua camera de super slow motion, Sony FS700.
Estas cameras são carissimas, ao preço de um bike downhill de topo.
DESCRIPTION: So here is episode 3 of the slow motion series, this ep was filmed at woburn sands, uk and features, matt jones, tom cardy and myself! I hope you like it, let me know!!
SONG: ALFALA - Dr. Krinklespear